"Science and religion
are incompatible,"
they tell us.

"You Christians
are unwilling to bend
your will to the truth,"
they say.

In these pages,
prolific inventor and
rocket scientist, Dr. Rocco
Martino, exposes the fallacy
and danger of such claims.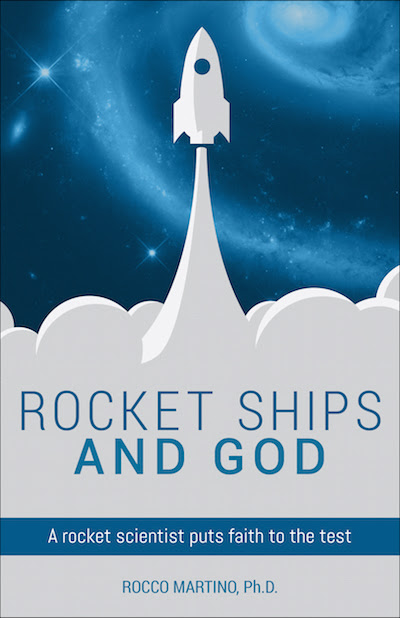 He shows that despite
all the scientific discoveries
of our age, religious truth has
never been — and never will be —
proven to be in error.

Faith, Dr. Martino explains,
is an indispensable element
in any search for truth, even
for scientists using the
scientific method.

In clear, easy-to-
understand language, he
shows that truth cannot
be discovered without a balanced
application of faith and reason.

He then shows
how we must use
reason as a tool to accept
or reject truth claims . . .

. . . and why faith coupled
with revelation must be
the final determinant
for acceptance.

When we approach
scientific discoveries with
the mind of faith, we inevitably
come to a much deeper understanding
of who we are and how we
came to be.

Indeed, science
heightens our ability to
prove the existence of God and,
ultimately, it strengthens our faith.

Read these pages,
and you'll enter into
the mind of a rocket scientist
well-versed in theology
and philosophy . . .

. . . journeying with him
as he looks for God,
and then at God.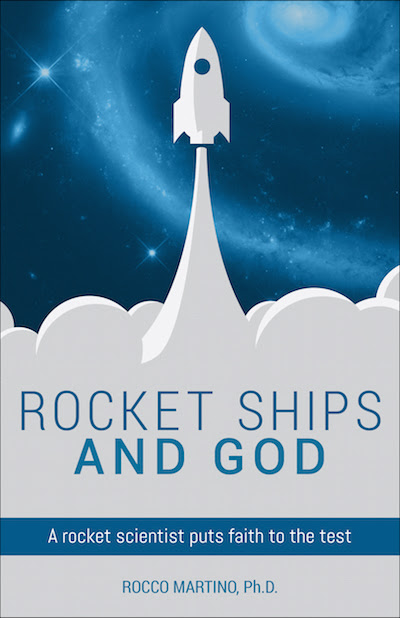 Rocket Ships and God:
A Rocket Scientist puts faith to the test
by Dr. Rocco Martino
$14.95
—
113 pages




Order Online




HERE
Save 30% when you
order the set:
Regular Price:
$34.90
Order the set
at this link

for only


$24.99
Not only does God exist, he's showing it through miraculous healings that occur even in our day!
In these pages, you'll learn of countless miraculous healings that are giving pause to hardened skeptics and bringing joy to the hearts of believers.
The healing documented in this book are not hasty judgments made by gullible, overwrought believers; they're instantaneous, complete, and permanent cures for which scientific medicine has no explanation — cures that also meet the Vatican's stringent seven-part test of authenticity.
Among these stories are:
The Philadelphia school teacher who had an inoperable malignant tumor. She was so feeble she could scarcely walk, but was healed instantaneously while praying at the tomb of Saint John Neumann.

The young child who was visited in the night by Saint Padre Pio, and woke the next morning healed of congenital heart problems.

Joseph Jette was twenty-two years old when the scaffolding he was climbing collapsed and left him crippled for life with a fractured spinal column, Br. Andre Bessette tells him to put down his crutches and walk. He obeyed, and was instantly cured.

Jim sustained massive brain injury after his motorcycle smashed into a car and sent him flying thirty feet into the air. "I was working on a dead man," the surgeon said. Having lost a daughter years before, Jim's parents prayed to Elizabeth Seton, who had five children of her own. Jim not only fully recovered from that crash 35 years ago, but still lives today.
God doesn't need humans to work miracles for Him, but as veteran Catholic author Patricia Treece shows, it certainly seems His good pleasure to perform great miracles by means of human prayer and human hands.


Save 30%
when you order the set
HERE
Order online above, or call


1-800-888-9344
www.SophiaInstitute.com
Save up to 40%
when you join

Sophia

's